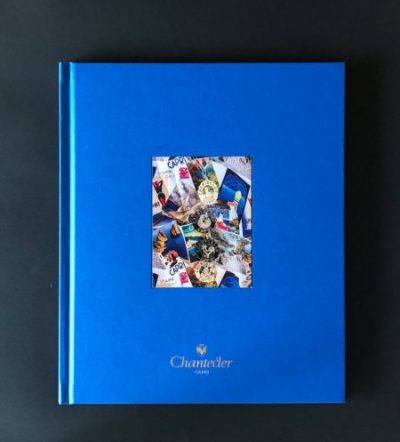 Sky-blue conquers in Capri.
Just go on board on a boat and let the sailor guide you at the entrance of the Blue Grotto: you will be overwhelmed by the silvery reflections of the sea, without knowing if you're floating or suspended in the sky.
The same Blue color stands out on the enchanting cover of the hardbound brochure Chantecler Capri. It encloses the intriguing story of the bond between the beauty of Capri's nature and high jewelery.
#GraficheAntigaClients