The new cultural plan of Tipoteca Italiana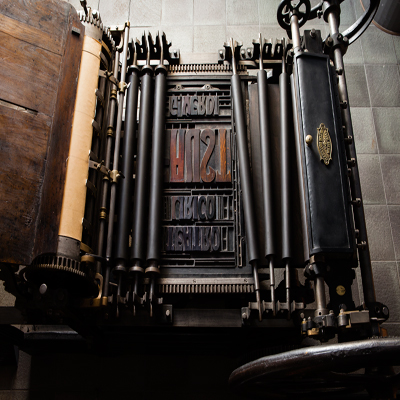 TIPOTECA 3.0
Museum – Auditorium – Events
Starting from October 2014, two main events will take place in Tipoteca Italiana. The first is the emprovement of the exhibition space of the Museum, with the addition of a new room entirely dedicated to unshown collections of Tipoteca Italiana; the new extension will also host temporary international exhibitions; the second is the opening of the new Tipoteca Auditorium, that encludes a conference hall with 150 seats and the adjoining restaurant, built in the area of the former hemp mill 'Canapificio Veneto', in front of the Museum.
The new exhibition space, the conference hall and the restaurant "le Corderie" represent a new page in the history of the private foundation Tipoteca Italiana: special events and established international collaborations will promote the development and disclosure of the historical and artistic heritage consisting of Tipoteca's collections.
Tipoteca Italiana and the new cultural spaces are sponsored by Grafiche Antiga, which always turns its attention to the consistent relationship between culture and business.
The first project will celebrate the Fifth centenary of the death of Aldus Manutius, the most important Venetian typographer and publisher, known in the academic world but still little known to the general public. Manutius' celebration, called A History of Character. Aldus Manutius 1515-2015, will last several months and the programme is conceived with a calendar of multidisciplinary activities, in homage to the modernity of the humanist printer whose ideas have changed the concept of modern book.