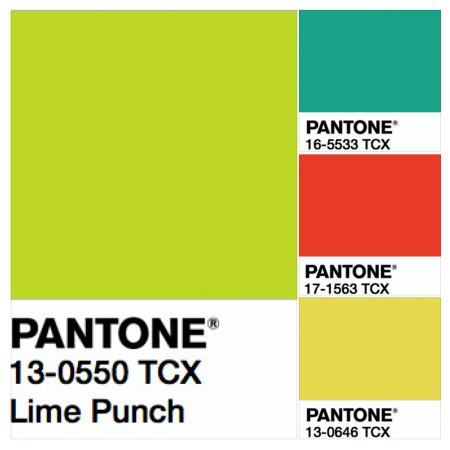 «Consumers pursue to be engaged by colors, designers are recognizing the need of showing more colors in their collections».
This is why, every 6 months, the Pantone Fashion Color Trend Report 'ratifies' the color trends in fashion, fabrics, house and interior design.
For 2018, the palette anticipates sixteen new nuances: Meadowlark and Lime Punch Yellows; Ultra Violet and Spring Crocus Violets; Lavender and Blooming Dahlia Pinks; Chili Oil and Emperador Browns; Arcadia Green, Almost Mauve Neutral, the intens Cherry Tomato (between Red and Orange) and Little Boy Blue.