"Van Gogh. Between Wheat and Sky"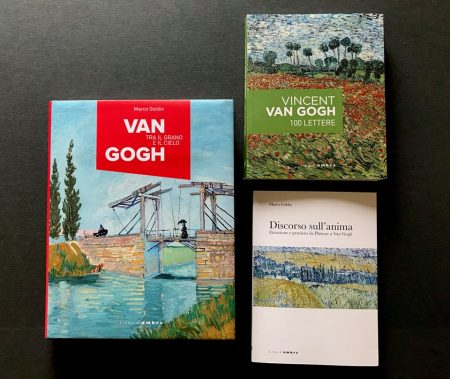 «Van Gogh. Between Wheat and Sky»
 is the most rich solo exhibition on the Dutch painter ever hosted in
new bitcoin casino
Italy. Curated by Marco Goldin, the exhibition focuses on the life of this extraordinary artist, through a renewed reading of his letters, on a journey that crosses the places where Vincent lived, from the mines of Borinage, today in Belgium, until Auvers-sur-Oise.
"Well, although that environment around me now no longer exists, what we call 'soul', is said to never die, to live forever and to search forever, and forever again".
Vincent Van Gogh, Letters to Théo, 24 June 1880.
The catalogue, the Letters and the Dialogue on the Soul are printed by Grafiche Antiga for Linea d'ombra.
The exhibition can be visited until 8 April 2018 in Vicenza, Basilica Palladiana.