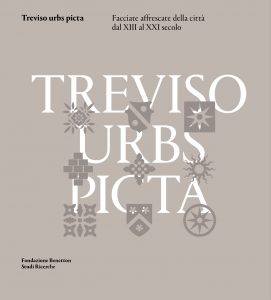 "Treviso urbs picta" is a book about the frescoed facades of the town buildings of 13th–21st centuries, published by Fondazione Benetton Studi Ricerche and Antiga Edizioni, edited by Rossella Riscica and Chiara Voltarel.
In the edition, are displayed the frescoed facades of the city of Treviso, now subject of a new catalog and an accurate photographic campaign.
The book is available also in English.