Venice Architecture Biennale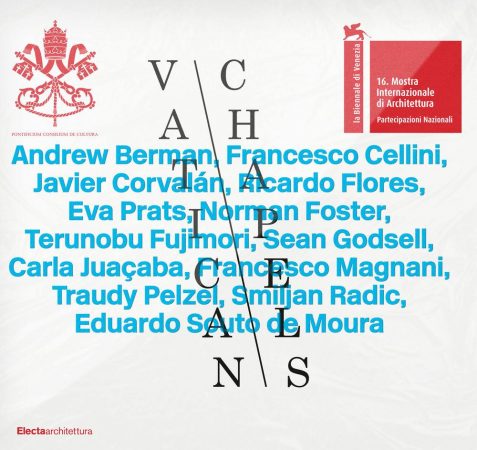 The Holy See makes its debut at the  this year with a widespread pavillion curated by architectural historian Francesco Dal Co in a wooded area of the Giorgio Cini Foundation, on the island of San Giorgio.
The experience of the beauty and the silence of the woodland on a Venetian island is enhanced by a kind of pilgrimage, both spirtual and secular: for the International Architecture Exhibition ten chapels were commissioned by the Holy See and 
designed by international reknown architects.
So the 'pavillion' blends art and faith in a dialogue which takes shape thanks to the concreteness of the architectural building.
To the project is dedicated the catalogue "Vatican Chapels", designed by Tassinari/Vetta (www.tassinarivetta.it) for the publisher Electa.
The editorial production is by Antiga Edizioni.