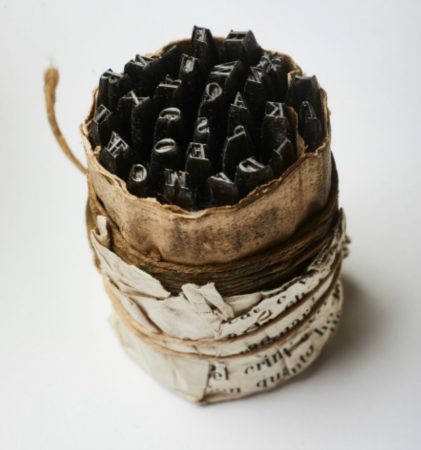 "A good book is like a landmark that we can refer to in space and time. And those who print books every day and are familiar with this craft are well aware that books represent the best way of committing a story to paper." (Lucio Passerini)
We previously announced it: to celebrate the 50th anniversary of Grafiche Antiga we're almost ready to publish the book "Tipoteca. Una storia italiana" with three letterpress inserts, designed by Simon Esterson, with the introduction of Lucio Passerini and the photographs of Claudio Rocci.
The book contains contributions of James Clough, Cesare De Michelis, Jost Hochuli, Alan Kitching, Mathieu Lommen, Arnaldo Loner, Bill and Jim Moran, James Mosley, Leonardo Sonnoli, Erik Spiekermann, Enrico Tallone, Alberto Vigevani.